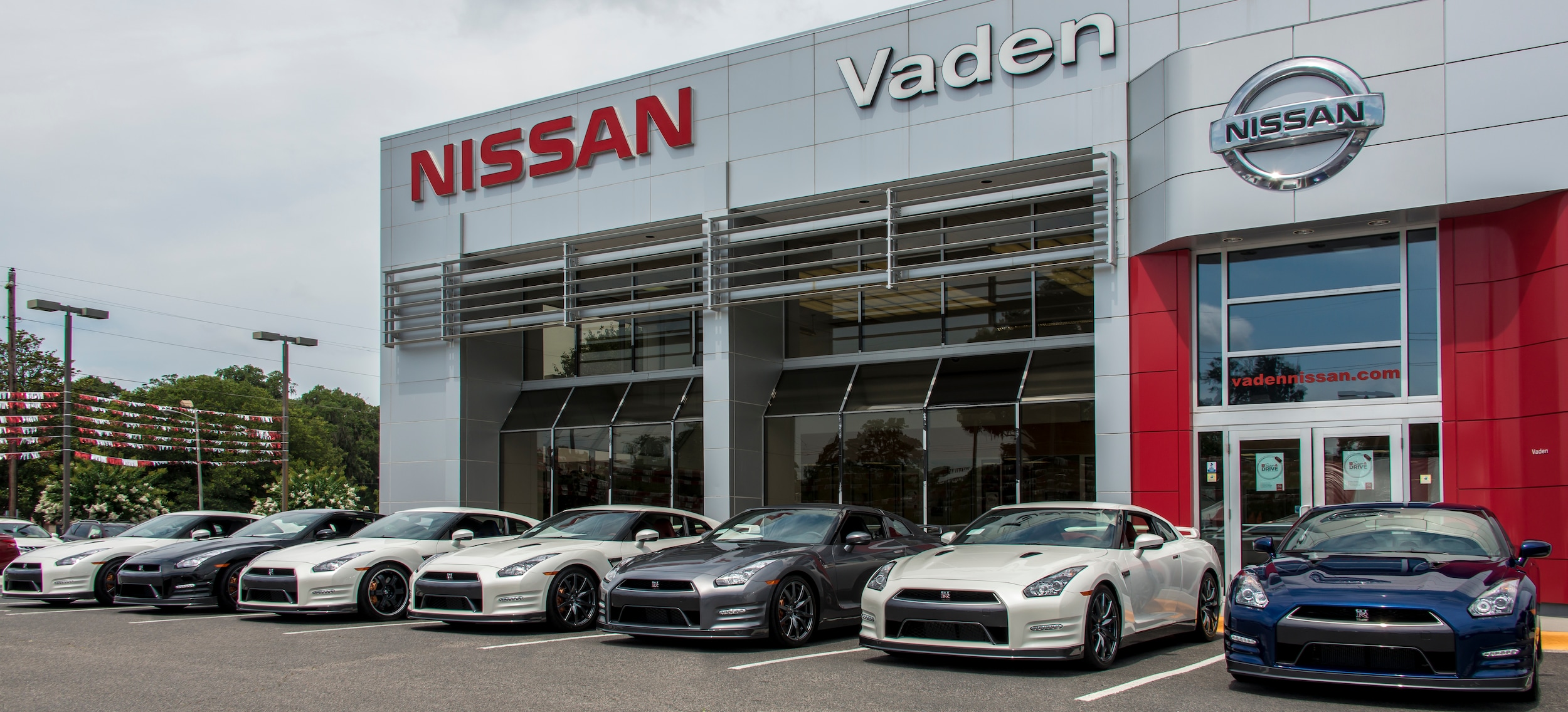 Vaden Nissan Savannah has a long history in the area, but what makes it special is the ability of the employees to hold strong to their roots. It all started with Dan Vaden, the founder of The Vaden Automotive group, who describes himself as "just an old, used car salesman." For many families in the area, he's been so much more than that.
Dan Vaden graduated from the University of Florida, but started out in the business as a mere used car sales trainee in Jacksonville, Florida. From there he worked his way up to General Manager and part-owner of a local dealership, but in 1968 he received the opportunity to open Dan Vaden Chevrolet on a Savannah dairy farm, an offer directly offered to him by General Motors.
Twelve years later Mr. Vaden's success led him to the idea of expanding and adding other franchises, and Today, the Vaden family operates 10 dealerships in Georgia, South Carolina and Alabama with a variety of domestic and import brands.
Success isn't just marked by expansion, but by remaining true to the original customer experience. In 1992, Dan Vaden won the prestigious time Magazine Quality Dealer Award, which was awarded to just eight new-car dealers across the country. In 2006, The Vaden Automotive Group won the Better Business Bureau's Diane Wahrman Torch Award for Marketplace Ethics. Then in 2008 the family was recognized locally as Mr. Vaden was honored to be inducted into the Savannah Business Hall of Fame.
Unfortunately, Dan Vaden passed away on December 7th, 2010, but his memory isn't forgotten. Both for the local community, and among dealerships across the country, it's clear the business ethics of the Vaden family have stayed the same since our doors first opened, and Mr. Vaden's policies are still upheld. He frequently told employees, "I don't sign your paycheck, your customers do. Our business is a people business. We treat our employees and customers as partners because, ultimately, they are responsible for our success." It's with this philosophy in mind that Vaden Nissan Savannah proudly offers quality new and pre-owned vehicles to families in the Savannah area.